Know phamos: Where ERPNext meets German grit and a pinch of pasta
With the goal of solely implementing ERPNext in the German market and globally, phamos was founded on open-source principles. And here's what went into making it.
---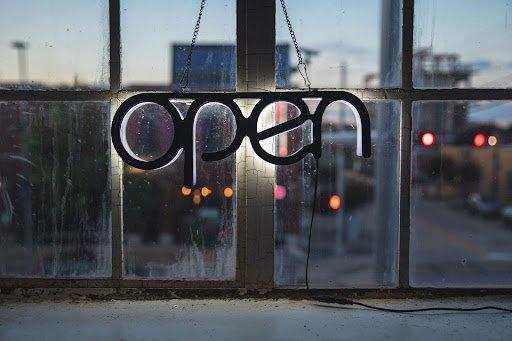 Last year I collaborated with Wolfram and Mayank for a webinar on how to scale a business using ERPNext in Germany. We discussed the flow of the webinar, the storyline, and the presentation, and it turned out pretty well.
Cut to this year, when I started thinking about my study topic for my dissertation, I was clear in my head that I wanted to take up an open-source project, only. I contacted Wolfram over Linkedin and forwarded him my study proposal, which I had submitted to my institution. He gladly offered me an internship at phamos, and I recall him telling me that I could work for as long as I wanted. In my brain, I was thinking, "This gentleman is being kind; I better do some good work here."
We always include the words "Handle with care, it is fragile" whenever we send or purchase a glass item. But, consciously or subconsciously, do we go to the same lengths when interacting with people? This was a serious conversation with Wolfram in which we recognized that humans are similarly frail and that interacting with them effectively is really tough. This revelation impacted him harder this year when he lost his father, as well as the state of mind in which you may be upset, blow up, and still perform. Working with firms that have been using the same strategy for years can be difficult, especially when presenting evidence that what they are doing is erroneous. You never know, they might grasp it partially or become offended. The majority of the relationship and cadence here revolves around communication.
Existing and co-existing
Hopping places always made Wolfram wonder, "Where exactly do I belong?" He was born in Germany and relocated to the United Kingdom when he was 7 months old. When he was eight years old, his family decided to move back to Germany, where he was learning life principles and understanding the people and environment around him. This moving caused him to second-guess his belongings because he was a German boy in the UK and a British youngster in Germany.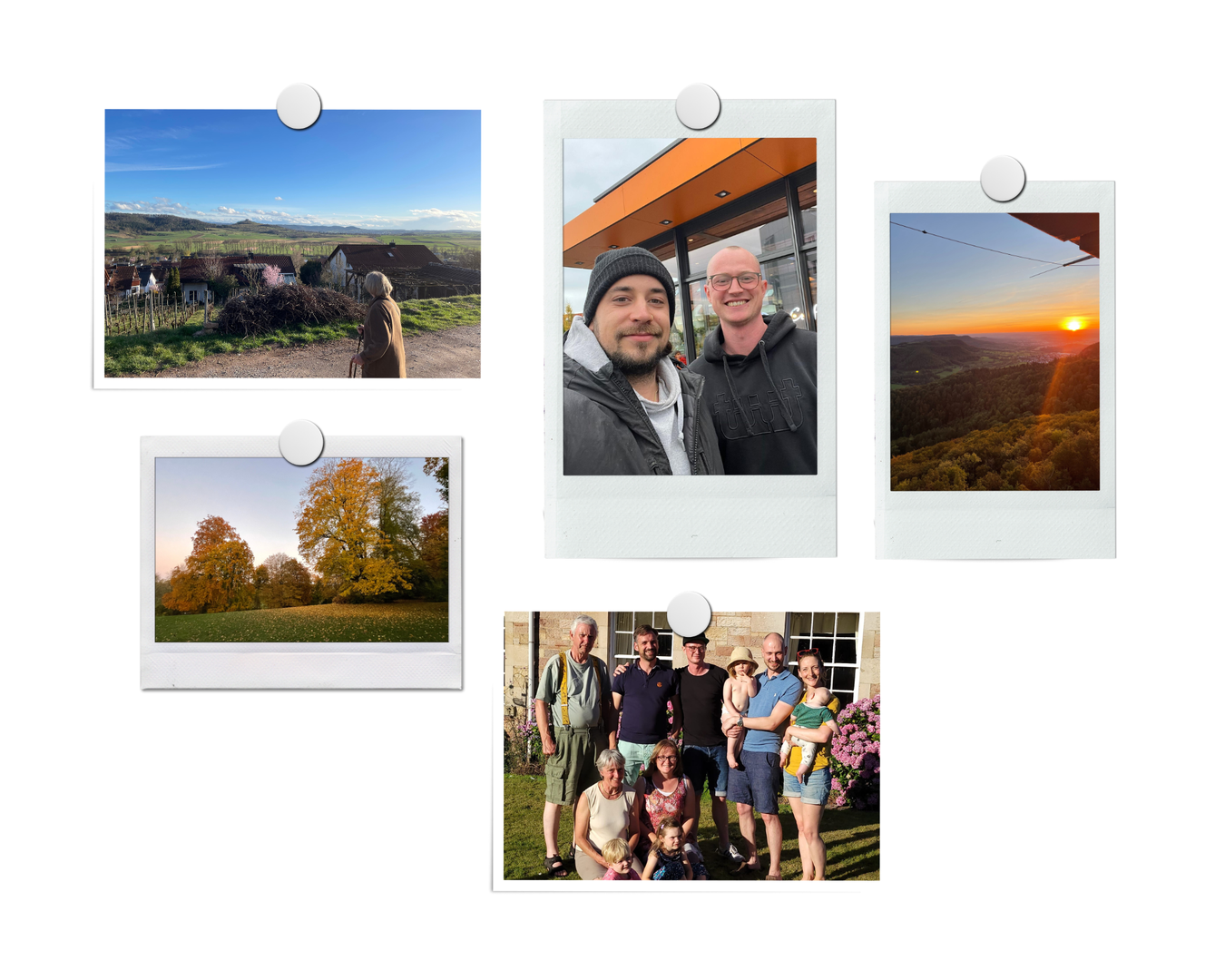 These shifts also aided him in making friends with computers and basketball. On his days off from the computer, he enjoys hiking and traveling, as well as hosting dinner parties for his friends, spending time with his grandmother, and cooking pasta. That is his hallmark dish. Wolfram used to skip class and spend the entire day devoted to his computer playing games.
Wolfram moved schools several times and majored in Computer Science and Industrial Engineering in the hopes of landing a good career at a multinational corporation. He hoped to one day own a car and a house.
And for some reason, the song Photograph by Ed Sheeran is stuck in my brain as I write his journey from the beginning of his childhood. This song is quite similar to Wolfram's journey as he grew up, his family, and his interests. Capturing some precious minutes of his life and weaving them into this storyboard.
Cut to building a Lego
It all started here when Wolfram joined a small software company and began his apprenticeship in Computer System Engineering, here he did a good job of customer service. They were soon informed that all of their work was being moved to the cloud. He was browsing WordPress and Linux at the time, which helped him better comprehend open source software. One of his coworkers, who was exceptionally brilliant and managed the work well, had an extended vacation and then informed the organization that he would not be continuing. Because he controlled a large portion of the job, the founder felt a profound loss and chose to close the company.
That's when Wolfram told the founder that his clients enjoyed his work and that he could onboard them and create his own company. In 2015, he established tüit Gmbh with some friends and the necessary permissions. They were in charge of establishing and managing servers, networks, computers, and workstations.
This worked well for Wolfram and he started to attend a lot of FOSS events. One of the talks at an event was about ERPNext, this interested him and he also met Basawaraj who was then looking after the European region from Frappe. He discussed his partnership opportunities with Basawaraj and Bopanna and decided to take a leap of faith and become one.
Introducing phamos Gmbh, a Frappe Partner
Frappe's analogy revolves around free software, democracy, transparency, and sticking up for what is right. This wavelength was most likely a match made in heaven, and it resulted in the creation of phamos. The name is derived from the names of the three first employees, Phillips, Wolfram, and Marius. It sounds so much like fame, and their overall goal is to become renowned for doing right things, fighting for the truth, and getting the tech art correct.
I recall talking with Suraj from Frappe when the team announced a new version of ERPNext. They changed the logo and color while I was drafting the release notes. On the button, we talked about something easy. I was impressed at how much attention went into making the click buttons in the modules of ERPNext. Will it seem nice and appealing, or will it be just a random button hanging in the corner, if it has a sharp or round edge, if it has a highlighted color, or if it is merely bold?
I guess I read it correctly: birds of a feather flock together. The reason I'm mentioning this is that Wolfram came from the same school of thought when we were debating why processes exist. The process's role should be to entirely eliminate one and all additional procedures. He does, however, doubt the existence of a printer and the 25-inch computer screen. What problem are they attempting to solve if they do so?
Even his way of living suggests that he attempts to instill the art of minimalism. Having said that, the simplicity of ERPNext appeals to him, as well as many other clients and partners. It can save customers time and assist them in getting rid of unnecessary cluttering applications. Because it is an open-source platform, you may configure it to your liking, and the show is entirely yours.
I was recently coordinating with Christian Straub - CTO of Suncycle for a testimonial, and one of the reasons amongst many others was they were able to reduce the paperwork, API helped them reduce the working time and they were glad to get rid of Excel sheet, and other unnecessary applications.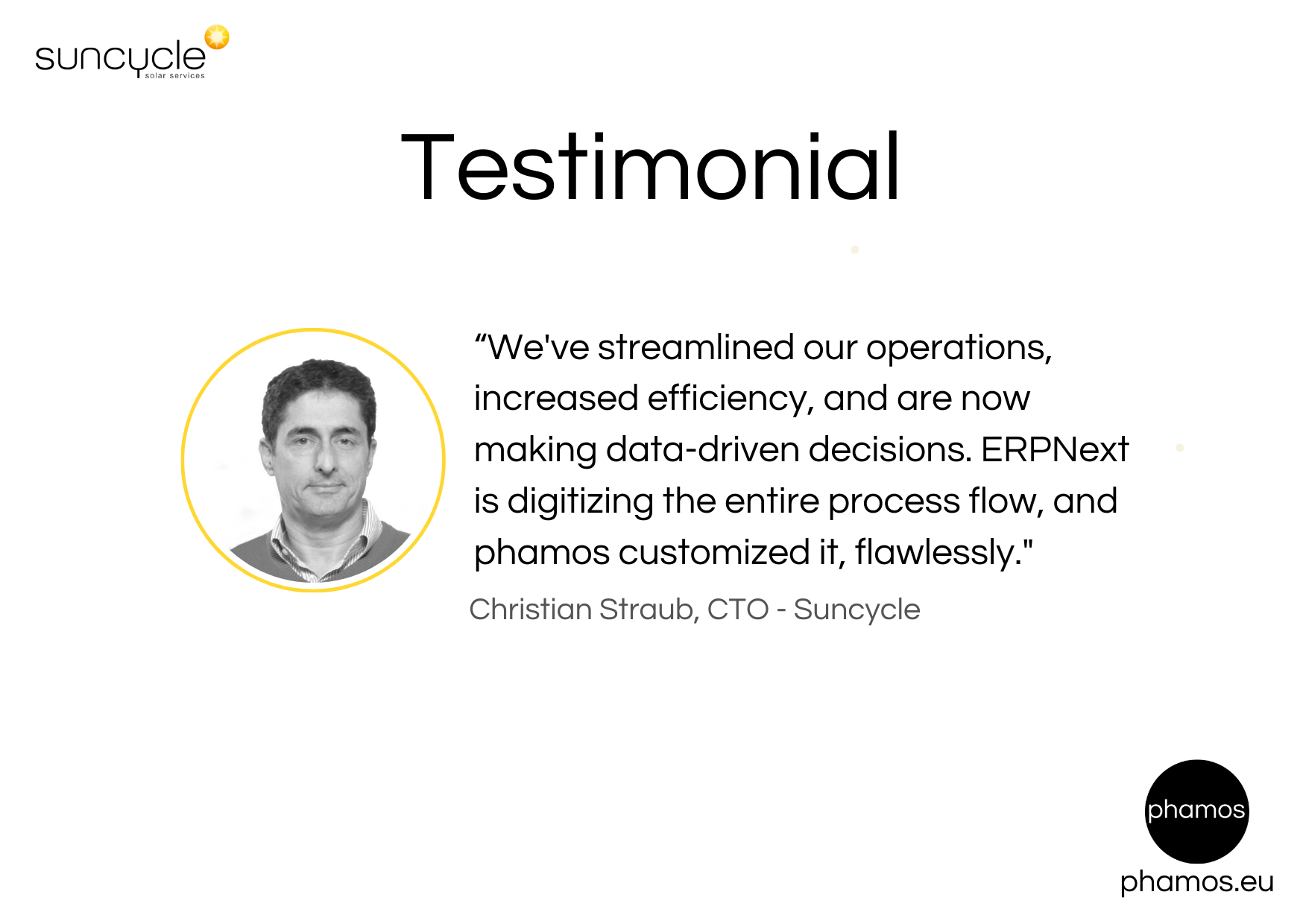 We are currently a team of twelve people working remotely. We meet every day to share ideas, maintain transparency, and trust one another. This bond, I feel, also helps you understand one other on a personal level, and you know who is vacationing where. I scoff, convert German to English, and smile. Learning a new language is both tough and enjoyable. But I'm delighted I'm learning a new language.. 😀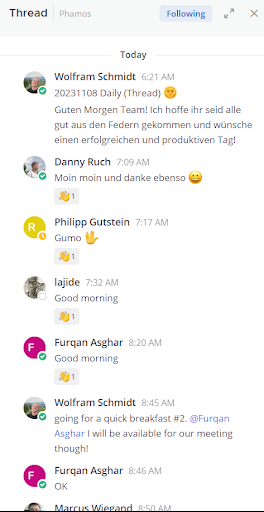 Stay open and strengthen the learning curve
The team has worked on nearly 15 implementations to date, and with each project, they have learned something new. One of the projects was with the European Commission, which was important because the learning curve was steep here. I recall talking with him while he was driving to meet the European Commission team. I asked him if he could take a picture with the team. He stated that we are not permitted to bring our cellphones inside due to strict security. He did, however, manage to take a selfie outside.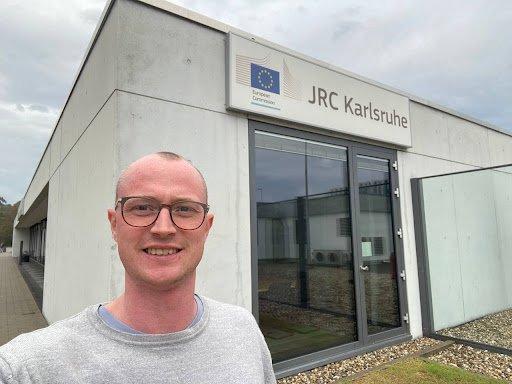 The team had a high learning curve because they learned a lot about project management, communication, planning, gathering, and requirements to adopt ERPNext. It was a challenging time, and they went through many difficulties, but they succeeded.
A couple of years back, Wolfram got his hands on the Book of Red Hat, in which the CEO explains the inner workings of the open-source world, the pursuit of truth, the concept of a flat hierarchy, and more. This book served as an inspiration for him to venture into the realm of open source. He aimed to remain determined, uphold principles, produce high-quality work, and relish the freedom that comes with it.
University and high school students may not have enough money to get a license and construct a project. This is where the open-source platform comes in handy; the license fee is reasonable, and it functions similarly to an open library where users may go whenever they want and learn as much as they want without any prerequisites. All they need to do is take some time off, and the knowledge becomes readily accessible to them
I recall doing this interview with Wolfram the next day early in the morning after working a 12-hour shift, and I was beaming big with my bleary eyes and ant-sized energy. This man awoke about 4:00 a.m., talking from the basement of his grandmother's house. Greeting individuals to get their athletic mindset on the table. That's what the top athletes do: show up every day, practice, practice, practice some more, be able to learn something new, perform well, be a strong communicator, and bring everyone along with them.
This is phamos for you, staying open! 😀
---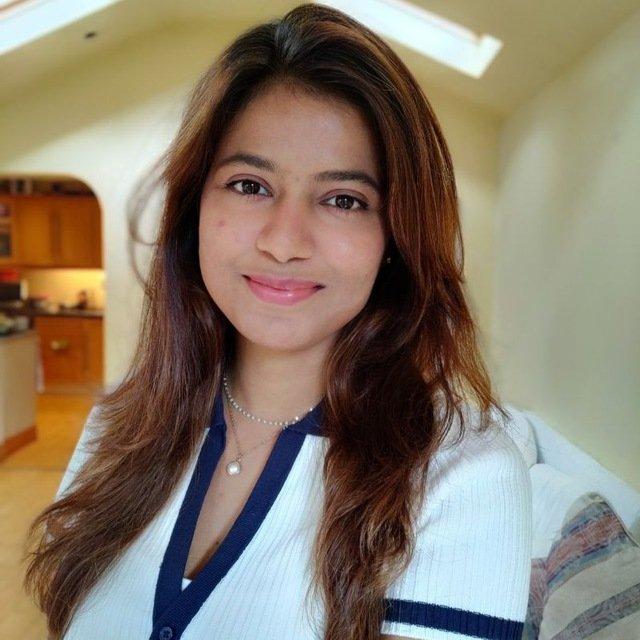 Ambareen is a FOSS, Design, and Marketing enthusiast. She weaves stories at phamos.